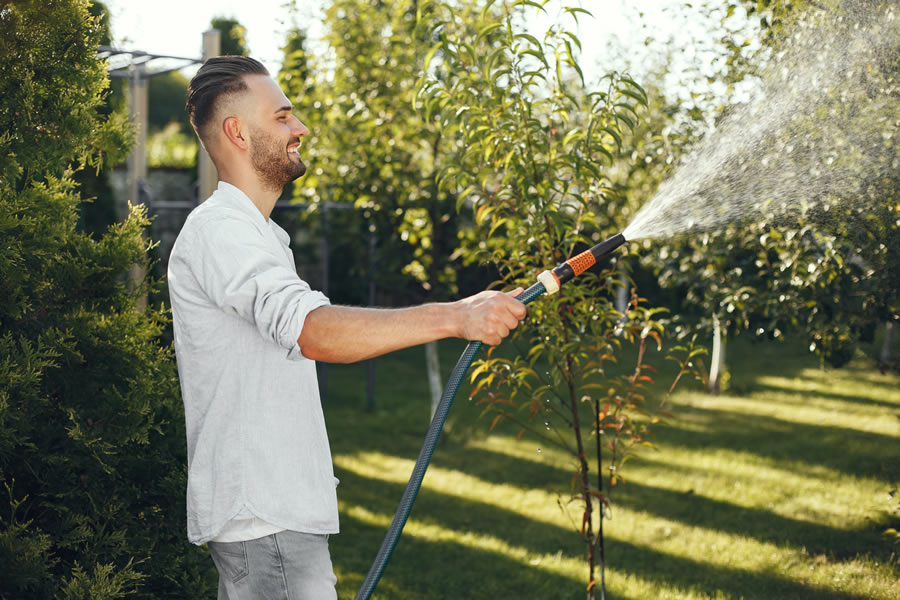 Some Summer Water Saving Tips To Help Beat The Heat
July 19, 2022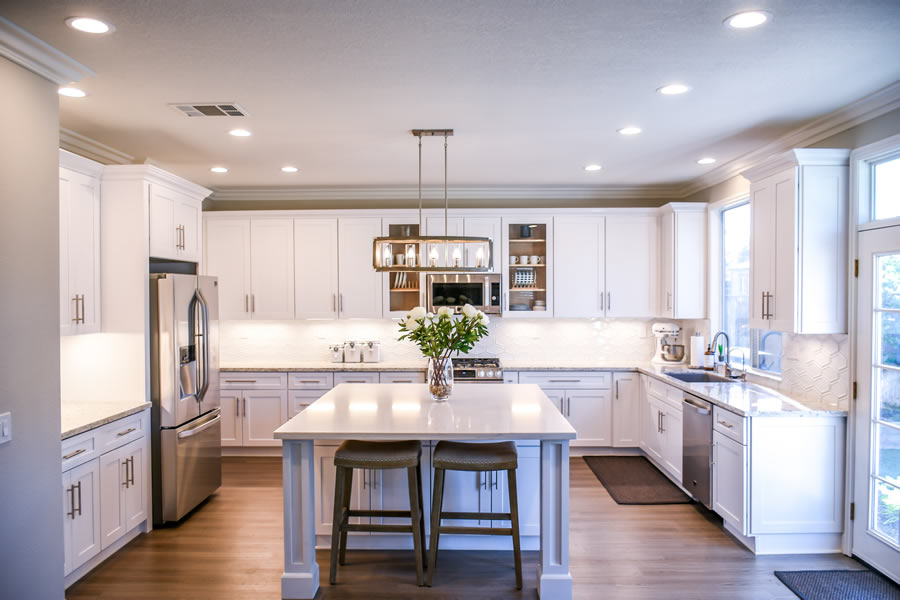 Safety Measures During A Kitchen Remodel
September 22, 2022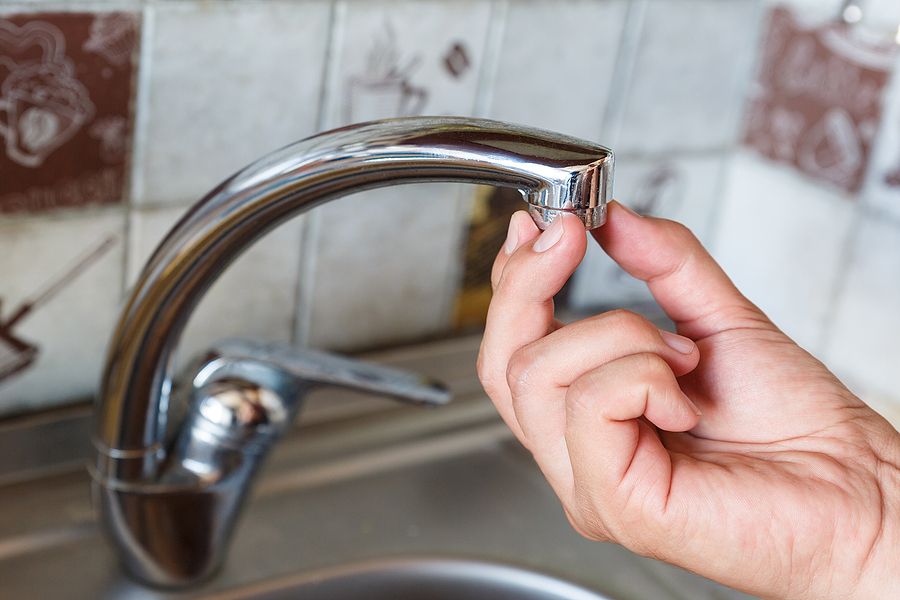 Plumbing Basics: Do It Yourself Tips
Did you know that plumbing leaks waste over a trillion gallons of water every year in the United States? Yes, it's equal to 40-million swimming pools. In fact, the majority of these leaks can be fixed by yourself without the help of a professional. VP Plumbing is your trusted partner for all plumbing repair, replacement, installation, and maintenance needs. Our expert team helps you save water and money by showing you how plumbing leaks can be fixed with simple DIY methods. If you plan to hire a professional to do the job, check out our services and read about what other customers have to say about our work!
You only need a wrench and a few plumbing basics to fix some of the most persistent leak problems. Even though repairing plumbing leaks on your own can be more economical, you should know when to call a professional to handle the job. Residential plumbing systems play an important role in bringing clean water into your home and taking away waste or dirty water once it has been used.
We will be discussing plumbing pipes down to their most basic components throughout this article. You will know when to DIY and when to call a professional plumber to do the job. The most important thing is to know the difference between DIY and calling a professional. Today, technology is evolving at a rapid pace, and the most basic tasks of our daily lives have been turned into apps.
Technological advances have created great job opportunities for most people. But there are people who still need to use their hands. If you are one of these people, plumbing might be a viable option for you. If not, there are plenty of other options that require less physical labor.
Basic Plumbing Knowledge
The first thing is to know where the shut-off valve is located, and how to turn it off when there is a plumbing leak in your house. This basic plumbing knowledge will help prevent massive damage to your home if a sudden plumbing leak occurs. On the other hand, the next time you have a problem with a pipe or faucet, try to fix it yourself before calling a professional.
Learn The Basic Plumbing Skills
You can learn basic plumbing skills at home using YouTube videos and blog post instructions. You may also ask your local VP Plumbing professional about what we recommend for specific plumbing problems, and where to find us if you require professional help during a plumbing emergency.
There are a few basics of plumbing every homeowner should know. For example, you should know how to turn off the water during a plumbing emergency as well as where the main shut-off valve is located in your home. In fact, knowing such things can save you a lot of time, money, and stress in the future. VP Plumbing can help you with all residential and commercial plumbing issues - no matter how big or small they are.
9 Types Of Pipes
. GI pipes
. Cast-iron pipes
. Copper pipes
. Wrought iron pipes
. Steel pipes
. Asbestos-cement pipes
. Vitrified clay pipes
. Plastic pipes
. Concrete pipes
Pipe Materials
Pipes come in different materials. The price and durability of the pipe depend on the material used for it. In fact, galvanized steel, iron, PVC, and copper pipes are some of the most common types of materials used for plumbing pipes. Each material has its own benefits and drawbacks that you need to consider when selecting the right type of pipe for your home.
Types Of Plumbing Fittings
. Couplings
. Elbows
. Nipples
. Tees
. Plugs
. Bushings
Each of these fittings serves a specific purpose in plumbing systems. You should know about the different types of plumbing fittings to select the correct fitting for a particular plumbing job.
How Basic Home Plumbing Works
The home plumbing system is quite simple and straightforward. But you may feel overwhelmed at first by looking at the interwoven set of pipes and valves in your home. You only need to understand a few plumbing basics to navigate the mesh with ease.
House Plumbing Basic Systems
Water Supply System
The water supply system in your home consists of pipes that bring fresh water into your house. In fact, water pressure plays an important part in the entire plumbing system. The plumbing pipes will be filled with water from two main sources such as well water and city water.
City Water Main Pipes
A large pipe that runs parallel to your street carries water from the city water source to your home. If you have a problem with the main connection, you should always rely on a professional to fix it. If there is damage to the mainline, the authorities can file a lawsuit and claim hefty fines from you.
Fresh Water From Wells
If you live in an area with no city water, you should get your supply from a well. High pressure is used to pump water to your house from wells. If the pressure is low, it may prevent water from reaching the highest or farthest parts of your house.
When Water Pumps In Low Pressure
Low pressure will affect running faucets and showers in your home. The cause of low pressure can vary and may include leaks and blockages. If leaks are caused by loose connections, you can easily fix them yourself. If the leak requires repiping, the best thing is to call a professional to handle it. There are many plumbing problems that you should leave to a professional.
When Repairing, Shut Off The Main Valve
The main water pipe will be attached to your water meter. In fact, the shut-off valve is usually located before or after the meter. Shut off the water supply before performing any repairs.
Tips In Keeping It Clean Water Supply System
Plumbing piping should be installed properly to prevent water leaks in the future. But the pipes will degrade over time, and it may be necessary to completely overhaul the system in some cases.
Water should be supplied under high pressure to use properly. But there is a disadvantage to supplying water under high pressure. The plumbing system becomes sensitive to damage under such circumstances. For example, a leak in the drainage system can result in damp-related problems in your home. In fact, the damage caused by water leaks can disrupt water pressure where it becomes difficult to use showers and flush toilets due to low pressure. A leak in the water supply can be dangerous at times. Hence, it's best to have a professional inspect and solve such a problem in your home.
The Drain Water Vent System (DWV)
There is a reason for plumbing systems in your home not overlapping. In fact, the two systems are interconnected in many ways in your home. Fixtures act as the bridge between the two systems. You might be familiar with their household names such as washing machines, sinks, faucets, and so forth.
What Is A Fixture?
A fixture is any point where water is used in a home. A fixture will receive clean water while another fixture discharges wastewater. Gravity is heavily relied upon when removing wastewater from a home.
There Are Three Main Components Of The DWV:
1. Drain Pipes
Gravity is usually used to move water from fixtures into sewers via downward-angled pipes. This type of system is quite more complex than a water supply system. In fact, there are many drawbacks to relying on gravity. The drain pipe should be positioned and engineered in such a way that it lets gravity work to its advantage. For example, focus on the angle that which the pipe is installed. In fact, pipes installed in water supply systems are usually bigger.
2. Drain Traps
A P trap or drain trap is a U-shaped pipe that helps prevent wastewater from backing up into the plumbing system in your home. The curvy shape of the pipe lets it hold water consistently as well.
Types Of Drain Pipes
There are different types of drain pipes and the three most common types are cast iron, acrylonitrile butadiene styrene or ABS, and polyvinyl chloride or PVC. PVC is the latest addition to drain pipes. It's made from plastic and is lightweight, resists corrosion, and is easy to install. ABS is also a type of plastic pipe but is heavier and difficult to install compared to PVC pipes. Cast iron is the most durable pipe but is heavier and more expensive.
What Is The Purpose Of Holding Water In A Drainpipe?
DWV helps connect your water system with the sewer line. Drain traps are installed to prevent sewer gases from entering your home. In fact, sewer gases can turn your home into a stink-fest. They also collect hair, grease, and other particles that collect in the drain. You should use clean-out plugs to remove the debris. If the traps are not in place, the debris will move down the pipe and cause clogging.
3. Drain Vent
A chaotic flow of water is created when you turn a bottle of water upside down. This is exactly what happens when water moves through a closed system. In fact, it isn't smooth. That is where drain vents come in. The drain vent runs from the roof into the drain pipe. It helps air enter the plumbing and drain smoothly. The efficiency of the DWV will be affected if any one of these three systems gets damaged. On the other hand, the use of standard products could affect the efficiency of drainage. That is why you need to purchase quality products to ensure efficient drainage.
How To Maintain Your DWV System?
Water systems that include DWVs get clogged easily. In fact, clogs in your bathroom can be caused by hair and in the kitchen due to grease. Fill the plugs with clean water to prevent clogging. Focus on the leaks as well. Hidden piping is the best part of DWVs. Mold infestations, musty roofs, and damp ceilings are some of the common symptoms of leaks.
Leaks can result in structural damage to your home. Calling a professional plumber is the best way to solve such problems. In fact, 10% of homes in the U.S. lose up to 90 gallons of water each day due to leaks.
The Home Plumbing System
Home plumbing has two main areas:
1. Kitchen Plumbing
Kitchen plumbing is mostly hidden inside the walls. Hot and cold water is supplied from the water supply system. Wall plumbing should be best left to a professional.
2. The Bathroom Plumbing System
Bathroom plumbing fixtures rely on water pressure. There are separate hot/cold piping systems in the bathroom. If the pressure levels significantly drop, you should call a professional.
Best To Do When The House Plumbing System Is Broken
House plumbing systems are prone to break over time. The value of the house increases when its plumbing is in good shape. Professional maintenance is important to prolong the lifespan of the plumbing system. Good plumbing involves keeping the house free of mold. Most people find out about mold issues when they go to sell their house.
Now you may understand the importance of good plumbing in your home. Let a professional plumber handle the maintenance if you are not comfortable with DIY methods.
Make sure to verify the credentials of the potential plumber before you entrust them with your plumbing!